01 Mar 2017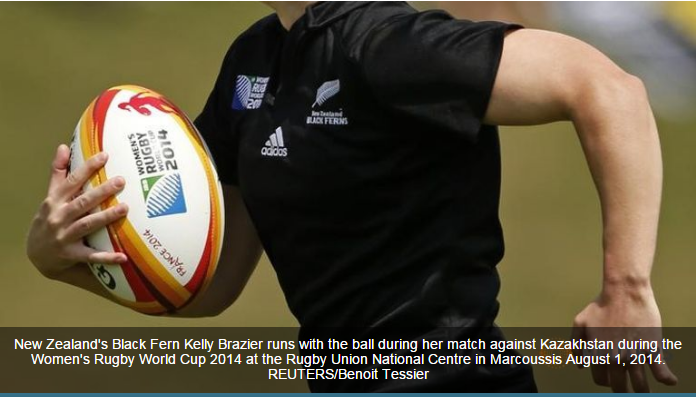 WELLINGTON: New Zealand's women's rugby team the Black Ferns will warm up for this year's Rugby World Cup with clashes against three of the top-ranked contenders, with one of the games a curtain raiser to a match on the British and Irish Lions tour.
The women's Rugby World Cup is being held from Aug. 9-26 in Ireland with New Zealand hosting England, Canada and Australia in a four-nations series in June.
The Black Ferns' final match of the series will be against world champions England as a curtain raiser to the Lions' match against the Maori All Blacks at Rotorua International Stadium on June 17.
"Women's rugby is growing and growing and so is our fan base," Black Ferns coach Glenn Moore said in a statement.
"England is currently ranked second, Canada third and Australia sixth so we are expecting a tough series. Every team is out to prove themselves.
"The World Cup is our focus and everything we do from now is about getting us in the best possible position for Dublin and Belfast."
The Black Ferns' first match of the series, against 2014 runners-up Canada, will also act as a curtain-raiser to the Super Rugby clash between the Wellington Hurricanes and Waikato Chiefs on June 9.
(Reporting by Greg Stutchbury; Editing by Nick Mulvenney)